List Your Business On The First Page Of Google!
No one uses "Yellow Pages" to look up business phone numbers anymore!
70% of people use computers or "Smartphones" to search for local businesses and products.
Google+ Local has become the most important part of local SEO. When a customer searches for what you provide (be it service or product), Google+ Local results show up before any Google organic search results.
All the website SEO in the world, won't rank you higher than Google+ Local.
What is Google+ Local anyway?
In 2010 Google Places was launched and rolled out throughout the country. Google would display what was known as a map section just below the paid ads at the top of the page. Usually there were anywhere from 1-7 listings. Below the map section is where the organic search results were displayed. Those who had the strongest SEO in place are the pages that were displayed.
Google merged the maps and the organic search results for "local business searches". This is known as your Google Places listing. Google Places allows business owners to update and manage their physical business location information.
Google Places also displays online reviews. When your customers are looking for a business, they find it very helpful to see what type of reviews there are from real consumers who have used that product or service. Reviews come from online directories and review sites. Google searches the Internet for reviews about your business and displays them right on your Google Places listing. Customers can also review your business directly through Google Places. It is very important to monitor your online reputation.
On May 31, Google switched over 80 million business listings from Google Places to their newly created Google+ Local platform. It is very clear that Google is going to integrate their suite of high-power products like Google Adwords, Google Search, the Chrome browser, Gmail, Google Wallet, their newly acquired review system Zagat, loyalty scheme Punchd and other products to make Google+ Local a key ingredient for all local SEO.
What is the difference between mobile results and desktop results?
Google controls 98 percent of the mobile search market. Google clearly favors returning local results first on a smartphone. Their assumption is simple, people are looking for products immediately and products near them.
When someone searches "pizza Miami" or "auto glass Reno" on their desktop computer, a list of local businesses with phone numbers and addresses appear. However, local search is more focused on a mobile phone. When you conduct a Google search on your mobile phone you don't even have to type in your location to produce local results. Simply search "pizza" or "auto glass" on your mobile phone and Google will give you a list of local businesses. Google knows where you are.

Stunning Local Search Statistics
During the 2011 Christmas season, 37 percent of U.S. consumers used a smartphone to search for product and make local purchases. (Source: Consumer Research)
90 percent of people who find a business via local search either call or visit. (Source: comScore)
73 percent of activity online is related, local content. (Source: Google)
61 percent of local searches result in phone calls. (Source: comScore)
97 percent of internet users search for local businesses online. (Source: Google)
90 percent of mobile searches lead to action, over half leading to purchase. (Source: Google)
70 percent of mobile search lead to action within one hour; 70 percent of online searches lead to action within one month. (Source: Mobile Marketer)
So, while mobile search and local search are not the same thing, they are inextricably intertwined.
The point here is simple: any business that fails to utilize local mobile search will be destroyed by the mobile marketing explosion. If someone can't find you on their mobile phone, you don't exist."
How Do I Use Google+ Local To Get More Customers?
The same old story still rings true – "Location Location Location". Your business must be on the first page of Google+ Local! The first listing on Google+ Local gets 36.4% of the business and only 1.5% of people continue to the second page as illustrated by the graph below.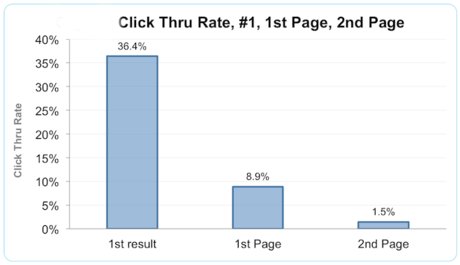 Guaranteed Places provides Google+ Local management services for businesses and will build a custom package of SEO enhancements (complies with Googles's TOS) to guarantee your Google+ Local listing in the selected position.
What position do you want to occupy?
Each custom Google+ Local SEO package includes:
KML file – This is a Geo Location file that tells mobile devices your location.
3 – Keywords – We will manage 3 keywords for your account.
5 – SEO & Geo Location enhanced videos. The maximum videos allowed by Google+ Local.
10 – SEO & Geo Location enhanced photos. The maximum photos allowed by Google+ Local.
My Maps listings management.
Backlinks management.
Reputation & reviews management.
Citations management.